Summertime means festival time in Ventura County. Tomorrow, that will be the Ventura 4th of July Street Fair. Next week, it will be Camarillo Heritage Days 2023.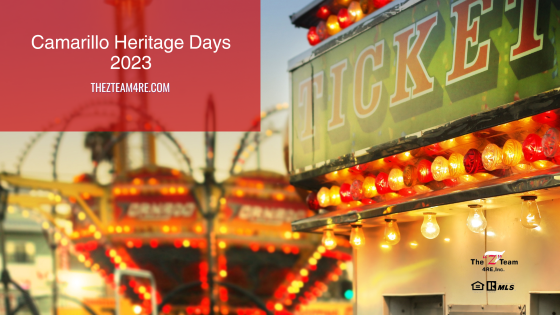 What: Camarillo Heritage Days 2023
Where: Old Town Camarillo
When: 4 pm to 9 pm on July 12th & 13th, 4 pm to 10 pm on July 14th, 10 am to 10 pm on July 15th & 10 am to 8 pm on July 16th
Admission: FREE
Camarillo Heritage Days 2023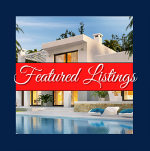 Make plans to come to one of the city's most highly anticipated annual events. First, enjoy carnival rides like the teacups, Zipper, fun house, and the ferris wheel (among others) each day. Then, several food trucks provide something to fit just about everyone's taste each day of the festival as well. For the 21 and over crowd, quench your thirst at the Beer Zone (only available Friday, Saturday, and Sunday). Also, a DJ keeps things jumping on the first two nights of the festival. But starting on Friday night, several musical acts perform live on the grandstand stage. Each day offers a new band. Finally, street vendors set up their booths on Saturday and Sunday.
Musical Lineup
Friday, July 14th – Highway Starr (6pm) & Todd Stanford Country Band (8 pm)
Saturday, July 15th – Hard Six (12 pm), Mad Dog & Smokin' J's (2 pm), Zerocks (4 pm), SkaDaddyz (6 pm), & The Brandon Ragan Project (8 pm)
Sunday, July 16th – Mariachi Inlakech (11 am), Mariachi Camarillo (1 pm), Foster Campbell & Friends (2 pm), Full Clip (4 pm), & Shaky Feelin (6 pm)

Ticket Information
It costs nothing to attend Heritage Days. Even the musical entertainment comes free of charge. However, you must purchase tickets to ride on the carnival rides. You may purchase tickets early in bundles of 10 each for $30 (plus handling fee). The number of tickets required varies between three and seven per ride. All sales are final. No refunds will be given.
Dave & Pat Zumbrun, your Ventura County real estate specialists
Camarillo Heritage Days 2023