Can you believe it? We are already halfway through 2023! In just a couple of weeks, we celebrate our nation's 247th birthday. If you need something to do to while away the hours before nightfall, may we make a suggestion? Go to the Ventura 4th of July Street Fair!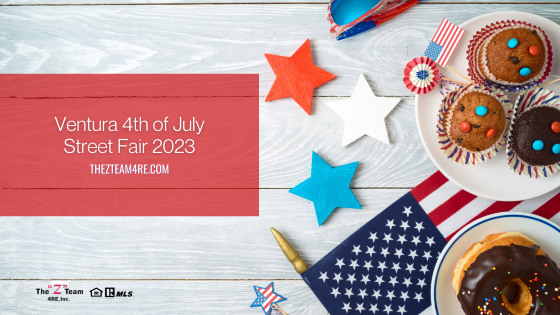 What: Ventura 4th of July Street Fair 2023
Where: Main Street and Cemetery Memorial Park (between Hemlock & Aliso)
When: Tuesday, July 4th, from 10 am to 4 pm
Admission: FREE
Contact: City of Ventura (805) 654-7800
Ventura 4th of July Street Fair 2023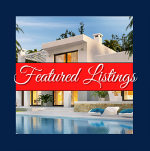 This year's theme is "Celebration by the Sea". The day kicks off with the always popular Push-em/Pull-em Parade at 10 am along Main Street. They open the parade up to anyone interested in participating. All you need to do is show up with a bicycle, tricycle, unicycle, wagon, stroller, or any other wheeled "vehicle" and begin lining up at the start line at 9 am. Basically, they allow any non-motorized vehicle in the parade. Just make sure you decorate your carriage in its 4th of July best.
After the parade, visit the vendor and artist booths set up throughout the park. Several musicians perform live throughout the day on the California Street stage. Additionally, come and see more than 80 classic cars on exhibit at South Oak and South Palm. Plus, never fear about going hungry. Several food trucks provide options to satisfy just about everyone's taste buds.
Parking Options
Streets involved with the street fair close to motorized traffic for the day. Fortunately, the city provides several options of nearby places to park. For the more eco-minded travelers, leave your bicycle with the bike valet located at Main Street and South Chestnut. Thankfully, this free service means not worrying about your bike's security while you enjoy your day. Plus, you don't have to fight traffic getting into or leaving the vicinity. That definitely makes it all worthwhile!
Ventura Rotary Fireworks
Following the street fair, what do you plan on doing next? How about heading over to the Ventura Rotary 4th of July Fireworks and Family Picnic? Starting at 5 pm, Ventura College opens its gates for their annual fireworks show. Feel free to bring a picnic with you to enjoy while you wait for the skies to darken above. Also, make sure you bring a blanket and/or beach chairs for your comfort. No alcohol, glass containers or pets allowed. (Sorry.) Tickets range from $5 to $28. Pick yours up online here.
Dave & Pat Zumbrun, your Ventura County real estate specialists
Ventura 4th of July Street Fair 2023