If you plan on financing your Ventura County home purchase, you have a few different choices to make in regards to financing. Conventional? FHA? VA (for the veterans and current military)? Then, there's fixed-rate mortgage vs adjustable. Each one offers its own set of pros and cons. So, how do you decide between the two?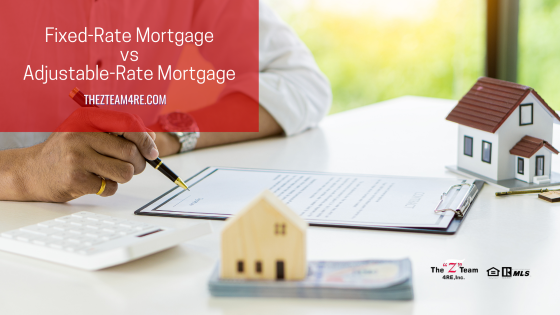 Mortgages: Fixed-Rate vs Adjustable-Rate
Fixed-Rate Mortgage (FRM)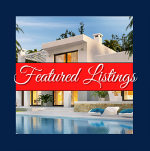 Fixed-rate mortgage loans (FRM) does exactly what it says. It offers one set interest rate for the life of the loan. However, your property taxes and homeowner's insurance premiums may change. Therefore, your total monthly payment could change from year-to-year. However, your principal and interest payments remains the same. When interest rates hit their lowest point over the past few years, buyers wanted to lock that low rate in for as long as possible. So, an FRM made a lot of sense. Also, the simplicity of one rate for the life of the loan makes budgeting easier, especially for first-time homebuyers. However, it does come with a higher interest rate than an adjustable-rate mortgage…at least at first. That means that it may cost a buyer a little more to get into the home loan than with an ARM. Also, if rates fall in the future, which they might at some point, the only way to get that lower interest rate would be through refinancing.
Adjustable-Rate Mortgage (ARM)
After years of ultra-low interest rates making the fixed-rate mortgage the loan of choice, home buyers recently began considering adjustable-rate mortgages again. Why? ARM loans tend to run one-half to three-quarters of a percent lower than FRMs. For example, as of the writing of this post, Freddie Mac shows 30-year fixed-rate mortgages at 6.31%. BankRate.com shows 7/1 ARMs as low as 5.75%. On a $500,000 loan, the ARM costs approximately $180 less per month. That makes it a little cheaper on the buyer in the beginning. And that rate stays the same for a fixed amount of time (three, seven, or 10 years). After that, it goes up or down depending on the rates at the time of adjustment. But for someone who only plans on living in their home for five years or less, an ARM may be the best choice money-wise.
Always talk to your lender about your options before deciding whether to choose a fixed-rate mortgage or an adjustable-rate one. Then, contact us. We look forward to helping you find the Ventura County home of your dreams.
Dave & Pat Zumbrun, your Ventura County real estate specialists
Fixed-Rate Mortgage vs Adjustable-Rate Mortgage