In February 2023, home sales in Ventura County fell by 52% from the previous February. The median days a home spent on the market before going under contract increased by 66%. That may sound a bit harsh if you are thinking about selling your Ventura County home. However, the good news is that buyers are still out there looking for homes. You just need to make sure to get yours market-ready before you list. So, in an effort to help you with this, we've put together a pre-list checklist to prepare your home for sale.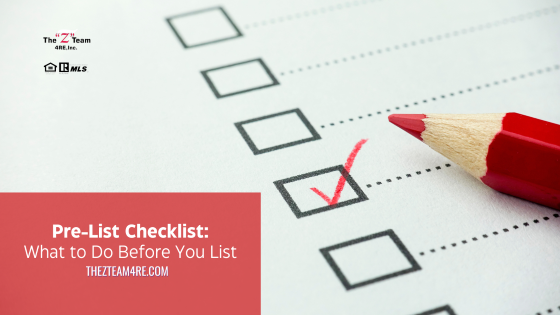 Pre-List Checklist: What to Do Before You List
Find a Realtor®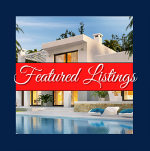 First and foremost, find yourself a good REALTOR® (or a real estate team) to help you navigate the local market. Look for someone who specializes in the areas you want to live. Ask them about their best sales and worst sales experiences. Find out how they handled each, particularly the rough ones. Make sure you feel comfortable with them…after all, they will be handling the biggest money transaction you may ever experience. You need someone you feel you can trust. Ideally, plan on interviewing at least three different REALTORS® before deciding on "the one".
Declutter/Depersonalize
After that, go through your home and start to pack up anything you do not use on a daily or weekly basis. For example, most of your books, albums, CD collections, extra linens, etc. Pare down your wardrobe to just a week's worth. This makes closets look extra roomy…which definitely appeals to potential buyers. Only leave enough dishes in the cabinets to make it through a couple of days' worth of meals. Again, this makes cabinets look more spacious. Buyers love to see extra space. Pack up any cookware you do not use regularly as well. Instead of storing 12 pots and pans in your cabinets, keep two and pack up the rest. While you're at it, take down personal items like family photos. Buyers need to see themselves in the space. Things that scream "another family lives here" make that a lot harder to accomplish.
Scrub-a-Dub-Dub
Next up on your pre-list checklist? Roll up your sleeves and get to cleaning. Scrub every part of your home. That includes countertops, baseboards, windows, and walls. Deep clean the carpet and any upholstered furniture. Bad smells lurk there and no one wants to buy a stinky house. A camera picks up every detail. You do not want the first impression buyers get of your listing to be a dirty house.
Increase Your Curb Appeal
The very first thing a buyer sees when they view your house in person will be from the curb. So, your curb appeal needs to be chef's kiss perfect (or as close as possible). Mow the lawn. Trim the trees and shrubbery. Store toys and tools neatly and out of view. Place bins on the side of the house (behind a fence, if possible). Keep the pathway to the front door clear of any obstructions.
Fix What's Broken
Even what you consider smaller things (loose door knob, broken door bell, cracked tile) will be critiqued harshly by potential buyers. They also may affect what buyers offer for your home. Plus, it puts doubt into their mind. If these little things haven't been taken care of, what other bigger issues lie beneath the surface? So, now is the time to get all of that fixed.
Paint
Another item on your pre-list checklist is paint. Change any dark "moody" vibes to a softer neutral palette. This appeals to a broader audience. Sometimes a simple coat of paint is enough to totally transform a room.
Add a Bit of Greenery
Plants create a more welcoming vibe to a household. And you want buyers to feel welcome. Make sure to add some greenery to your living room, kitchen, and master bedroom. A bowl of oranges or lemons becomes a lovely accent to your kitchen as well as adds a pretty pop of color.
Store Valuables Out of Sight
One thing you may not think about when preparing to list your home are your valuables. While most buyer are not thieves, why leave things out for sticky fingers to latch on to? Your "valuables" include jewelry, money, financial documents, and even medications. Pack these up in a box or bag and keep them with you whenever you leave the house (like in the trunk of your vehicle).
Stage It
Finally, stage your home. Studies show that staged homes sell anywhere from three to 30 times faster than homes that have not been staged. Plus, they sell for an average of 20% more. If you cannot afford a professional stager, try these staging strategies for yourself.
Dave & Pat Zumbrun, your Ventura County real estate specialists
Pre-List Checklist: What to Do Before You List