Easter Sunday falls on April 9th this year. As you can imagine, the Easter Bunny gets very busy this time of year. But he promised to make as many extra visits as necessary to ensure every little boy and girl spends some time with him. Therefore, you may find a few different Ventura County Easter Egg Hunts and other fun activities with the Easter Bunny between now and Easter Sunday.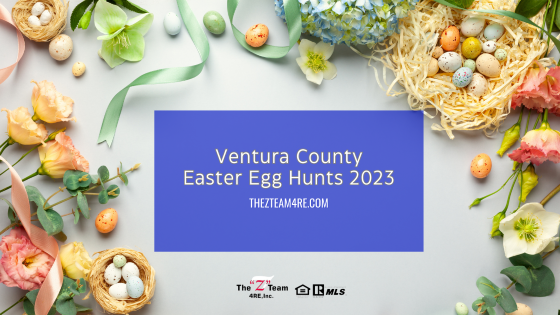 Ventura County Easter Egg Hunts 2023
Camarillo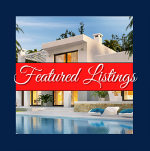 The Big Egg Hunt – March 31st to April 7th throughout Camarillo. This fun scavenger hunt sends you to local Camarillo parks in search of hidden Easter eggs. Download your list here. Then, visit each park on the list to find the hidden egg. Each egg includes a code #. Fill in the code on your sheet. If you fill out one row, you receive a goody bag. Fill out the entire sheet for your chance at an even bigger prize (in addition to the goody bag). Good luck!
Easter Eggstravaganza – Saturday, April 8th, 10:30 am to 2 pm at Camarillo Community Center Park (1605 E Burnley). Includes a Spring Arts & Crafts Fair. Other fun activities scheduled for the eggstravaganza include live music, food trucks, craft vendors, Easter/Spring-themed activities for the kids, a petting zoo, balloon artist, and a "touch truck". This is a BYOB event (bring your own basket). And don't forget your camera. You won't want to miss these awesome photo ops!
Oxnard
Photos with the Bunny – March 27th to April 8th, at The Collection at RiverPark. Bunny hours: 12 pm to 6 pm Mon thru Thurs, 11 am to 7 pm Fri & Sat, 11 am to 6 pm Sun. Mr Bunny takes a break between 3 pm and 3:30 pm daily. Professional photos available for a fee.
Ventura
Photos with the Bunny – Now through April 8th at Pacific View Mall. Bunny hours: (Now through April 6th) 11 am to 7 pm Mon thru Fri, 10 am to 8 pm Sat, 11 am to 6 pm Sun. (April 7th & 8th) 10 am to 8 pm. While they accept walk-ups, organizers encourage you to book an appointment to ensure your time with the big bunny. The Mall also hosts a special Hop 'til You Drop Scavenger Hunt on Saturday, March 25th (11 am to 1 pm) and a sensory-friendly visit with the Easter Bunny on Sunday, March 26th (10:30 am to 11:30 am).
Ventura Easter Egg Hunt – April 1st, 10 am to 11 am at Plaza Park. Search for literally thousands of Easter eggs at this, the biggest Easter Egg Hunt in Ventura County provided free of charge. And, while you pay nothing for the hunt, it gets pretty crowded. So, you need register your child ahead of time. (Hint: do it now because spots fill up FAST!). In addition to the egg hunt, organizers put together a Spring Fair with rides included. However, you must purchase a pass to ride the rides. You can get that pass when you register your child online. Proceeds from the event benefit the Downtown Ventura Organization's "Keep Downtown Ventura Beautiful" initiative.
Dave & Pat Zumbrun, your Ventura County real estate specialists
Ventura County Easter Egg Hunts 2023