Real estate in Ventura County tends to slow down a little during the holidays. People tend to focus their efforts on Christmas shopping, spending time with family, and holiday parties. We hit our hottest time in spring. But that does not mean that buyers refuse to look for homes during the winter. In fact, the ones looking for properties right now are very serious home buyers. Follow these simple winter home selling tips if you want to sell your home soon.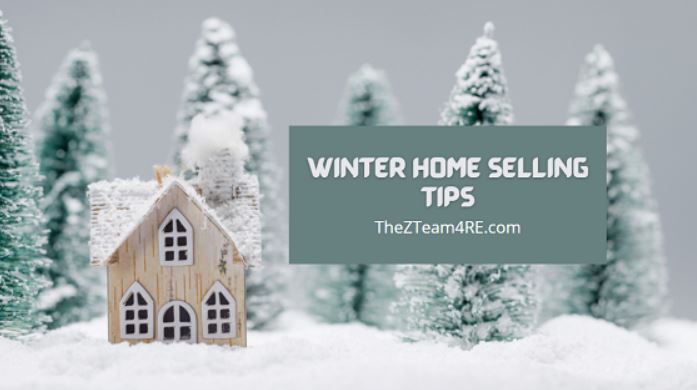 Winter Home Selling Tips
Keep Holiday Decorations to a Minimum
Many people enjoy decorating for the holidays. Even though you put your Ventura home on the market during the winter time, you can still decorate. Just keep things simple and minimal. Instead of looking like Santa's North Pole toy shop, add a few natural elements here and there instead. Cinnamon-scented pine cones in a crystal bowl. A few twigs of holly and candles on the mantel. A pretty wreath hanging on the front door. All of these let you to celebrate the season without turning buyers away. Plus, it allows buyers to still see the beauty your home offers.

Curb Appeal Matters
Sometimes, people focus all of their attention on the inside of the home. They may forget their outdoor space. You want to impress potential buyers from the moment they pull up to your residence. Keep your curb appeal on point. Trim the yard and shrubbery. Touch up paint where needed. Clean up the front porch. Add a new welcome mat on the outside and a clean indoor mat on the inside. This stops dirt from tracking inside your home. Update light fixtures and doorknob, if necessary. Keep walkways and driveways clear of clutter and debris.
Add Light
Natural light always looks best. But even in Southern California, winter skies sometimes turn gray. Another one of our winter home selling tips you should follow includes adding light both inside and out. That means higher wattage bulbs outside. Inside, it could mean adding a lamp or two to darker rooms. Plus, before any showing, open up all window coverings and turn on every single light in every room and closet. Not only does this brighten up the rooms, but it minimizes any need to touch surfaces in your Ventura home. During the age of COVID, that can be extra important.
Price it Right
Finally, listen to your REALTOR® when they suggest a list price for your Ventura home. You might believe your home's value lies in a much higher range than the current market dictates. If you list it too high, it might take much longer to sell. Additionally, you run the risk of requiring a downward price adjustment (sometimes several) before finding a buyer. But if you price it right to start off with, you can get it sold much faster.
From our family to yours, Merry Christmas and Happy New Year!
Dave & Pat Zumbrun, Your Ventura County real estate specialists