The rising costs of basic living expenses has everyone looking to save a buck wherever they can. When it comes to selling your home, you can save money by staging it yourself, repairing some things yourself before you list, or doing some landscaping projects on your own. But for the actual selling process, hire a pro to handle the work.
Why DIY is Not the Best Way to Go When Selling Your Home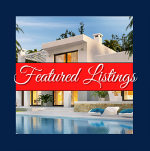 Sellers pay the agent commissions in a real estate transaction. Typically, that costs about 6% of the sale price. For a $750,000 Ventura home, that ends up costing the seller $45,000. This fee gets split between the buyer's agent's brokerage and the seller's.
What a REALTOR® Does for You
A REALTOR® conducts every open house and private showing for you. They manage calls from buyers and buyers' representatives. In addition, they field calls from companies involved in the various aspects of selling a home (inspectors, title company, etc.). Their knowledge of the market helps you determine an appropriate listing price. They also advise you on what you need areas of your property you need to focus on before your list so that you get top dollar. A professional agent creates marketing materials. Furthermore, their services usually include a professional photographer to showcase your property's best qualities in those marketing materials. Plus, their reach extends so much farther than the average layperson. In addition to agents in their office, listing your property on the MLS allows any agent in the area to see your home for sale. More eyes on your listing increases the chances of finding a buyer. Finally, working with a REALTOR® provides you with certain legal protections not afforded a DIY-er.
If you end up going the DIY route with your home sale, you must legally pay the buyer's agent's brokerage their percentage (usually 3% of the home's sale price). Regular life takes up so much of your time as it is. So, is it really worth all the headache and hassle of acting as your own agent simply to save 3% (or less)? That choice is yours to make. But if you need to hand over this huge responsibility for one of the biggest financial transaction you will probably ever make in your life to a pro, contact us. We're ready to help you.
Dave & Pat Zumbrun, your Ventura County real estate specialists
Why DIY is Not the Best Way to Go When Selling Your Home